Heartwood Forest's 347-hectare (858-acre) site rises from what was once mainly agricultural land. It's so big that it's now the largest continuous new native forest in England; a place where everyone can find space, peace, wildlife and miles of beautiful woodland to explore.
Heartwood Forest is owned and managed by the Woodland Trust along with more than 1,000 sites all over the UK and supported by more than 250,000 members. Find out more about the Woodland Trust.
Listen to the Heartwood episode of our Woodland Walks podcast, featuring then-CEO Beccy Speight and some of our amazing Heartwood volunteers.
Bluebell magic
Every spring the floor of the ancient woodlands at Heartwood Forest is transformed into a mass of fragrant bluebells. This spectacular carpet of vibrant blue captures the very essence of British woodland.

Bluebells are the bounty of spring. We encourage you to get out and enjoy what they have to offer, but please watch where you put your feet – they are easily damaged. Over recent years, over an acre of bluebells have been lost in Langley Wood at Heartwood (equivalent to over half the size of Wembley football pitch). This is due to visitors wandering off the paths and trampling the bluebells.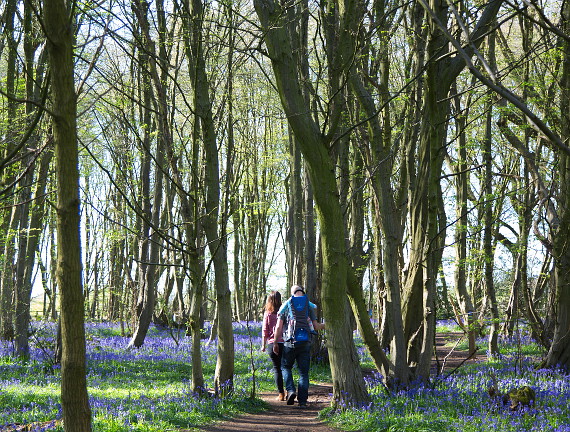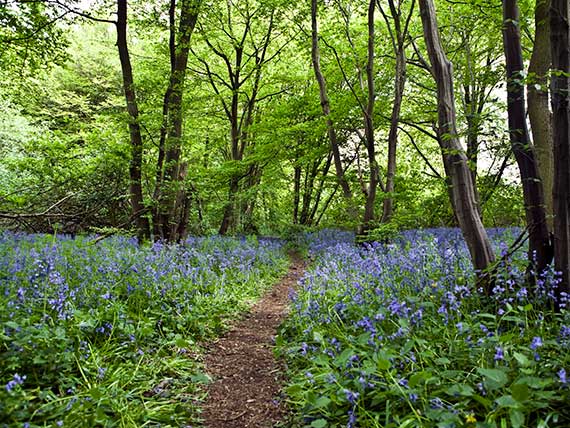 New and ancient woodland
Thanks to the hard work of thousands of volunteers, more than 600,000 trees have been planted and local communities  and visitors have taken this new landscape to their hearts.
There's not just new woodland at Heartwood Forest though. The forest also has precious pockets of ancient bluebell woodland, old hedgerows, wildflower meadows, wonderful bird life and open grassland.
Why simply imagine the dazzling spectacle of fields ablaze with flowers in rich shades of blue, yellow, red, pink, purple and white? Come and see them for yourself between May and August.
Exploring Heartwood
A network of paths, including a public footpath and two bridleways, run in and around Heartwood Forest, as well as through the existing ancient woodlands. You can also explore the site by bike, horse or on foot.
There are three way-marked trails which take you to different areas of Heartwood Forest. Download our Heartwood Forest walking map for more information (PDF, 2.1MB).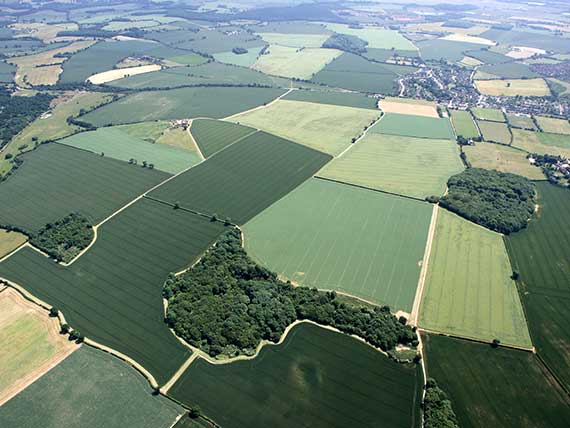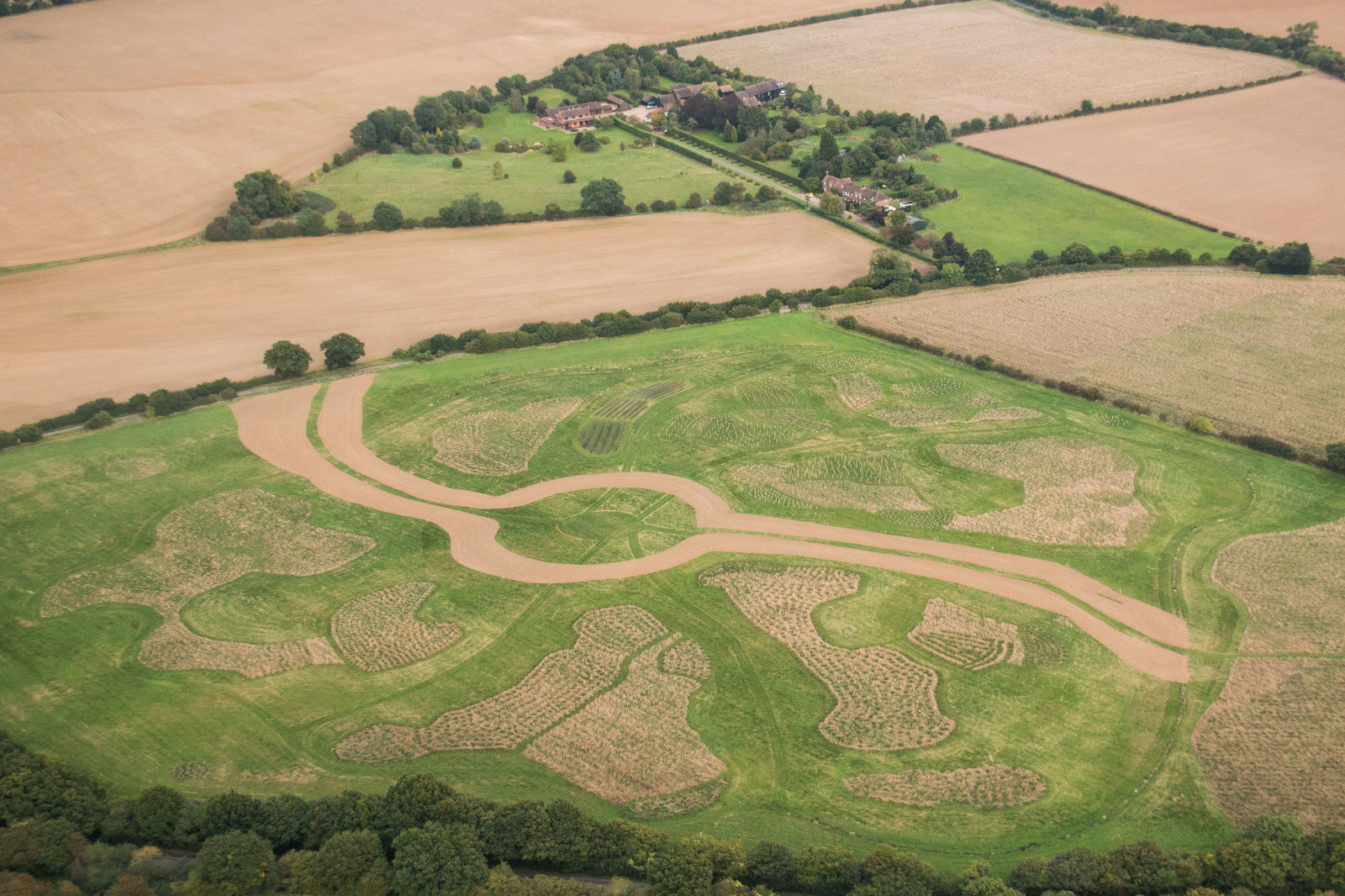 Community orchard and arboretum
We're already well on the way to creating a community orchard in the south-eastern part of Heartwood Forest, with all the trees being planted by local children. When completed, 600 fruit trees will form the orchard, including many old Hertfordshire varieties of apple, pear, cherry, as well as plum, medlar, apricot and quince.
The long-term vision is for the fruit to be used locally and sold to help care for the orchard.
Another recent addition to Heartwood Forest is the arboretum. It's the only one known in the UK to contain all 60 of our native tree species, which have been put to use by people over the centuries, from furniture making to charcoal production, medicines to tools and musical instruments.
Volunteering at Heartwood
Did you know that volunteers from Hertfordshire Natural History Society and the Woodland Trust are monitoring populations of plants and wildlife at Heartwood Forest and have recorded 87 species of bird and 27 species of butterfly so far?
Read more about wildlife monitoring at the Hertfordshire Natural History Society website.
Look out for nest boxes around the Heartwood Forest which have been designed to encourage barn owls, tawny owls and kestrels.
If you'd like to get involved, you can volunteer with the Woodland Trust.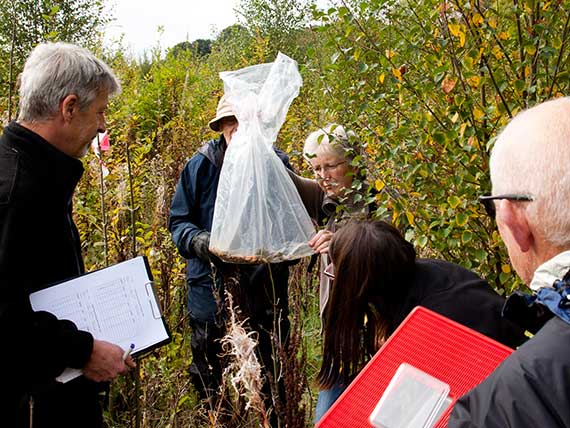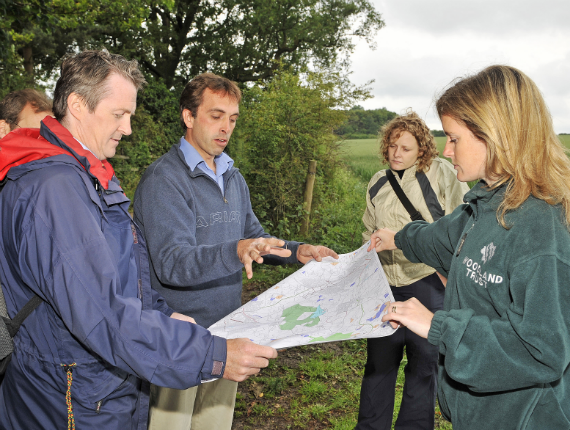 Looking after Heartwood Forest
It takes around £200,000 a year to maintain Heartwood Forest. That may sound like a lot but it means that this amazing natural space will remain free for everyone and provide a protected home for wildlife.
Please donate to the Heartwood appeal if you'd like to help.