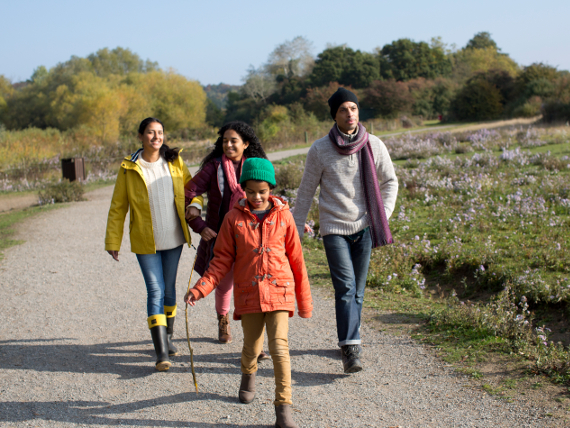 Walking at Heartwood
There are three great way-marked trails to follow at Heartwood Forest.
Wildlife Wander
An easy 2.5 mile/4km walk that takes approximately 1hr 30mins, including ancient woodland and wildflower meadows.
Magical Meander
An easy 1.5 miles/2.4km walk that takes approximately 1 hour, including the Magical Wood - the perfect stop for families.
Heartwood Hike
An easy 2.7 miles/4.3km walk that takes approximately 1hr 30mins, including Langley Wood - famous for its bluebell displays in spring.
Horse riding
Horses are welcomed on both public and permissive bridleways throughout the site. To help avoid damage to the ground and plants, we ask riders to keep to the bridleways at all times and try to avoid any waterlogged paths to help prevent further erosion or widening.
Horses are not permitted on footpaths, including the permissive paths through the ancient woodland.
The bridleways are also used by pedestrians and cyclists. Bridleways and footpaths are clearly signed throughout the site.
Download the Heartwood Forest access map (PDF, 2.7MB).
Cycling
Bicycles are welcomed on all of the public and permissive bridleways at Heartwood Forest.
As with any wood, there may be muddy paths or steep slopes around the site so check the weather conditions before you visit and wear appropriate clothing and footwear.
Bridleways are also used by pedestrians and horse riders. Footpaths are not accessible for bicycles and horses and are intended only for pedestrian use, including those through the ancient woodland. Bridleways and footpaths are clearly signed throughout the site.
Walking dogs at Heartwood
With its extensive pathways and open space, Heartwood is the perfect place to walk your dog.
Please keep your dog on a lead in designated areas of the site and around long grass, particularly during nesting season (1 March – 31 July).
You are also responsible for any dog mess, so please use the bins on site, or take it home with you. We also ask that you only walk four dogs at once, following common advice.
We are considerate to our farming neighbours, so please keep your dog under close control by the Hill End Farm boundary. And remember, sheep worrying is an offence.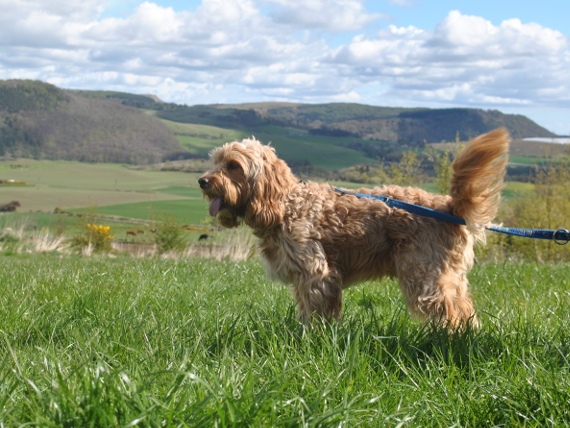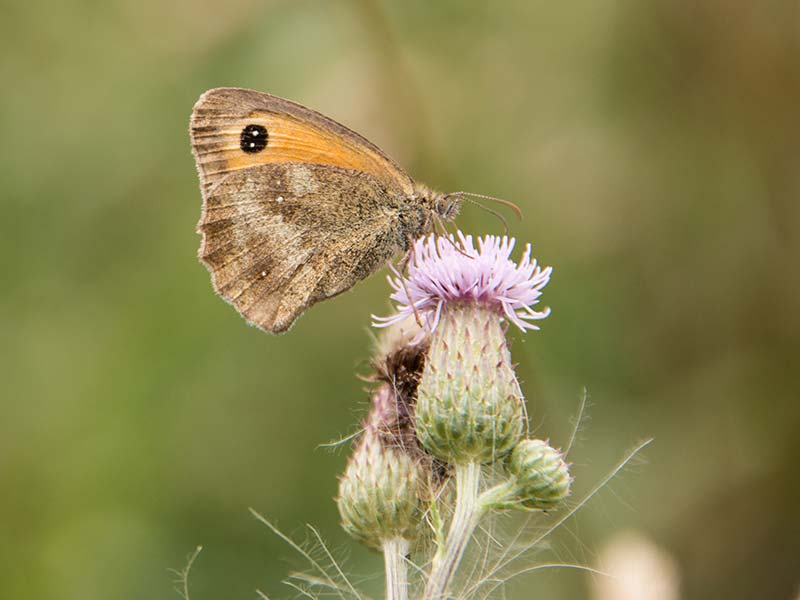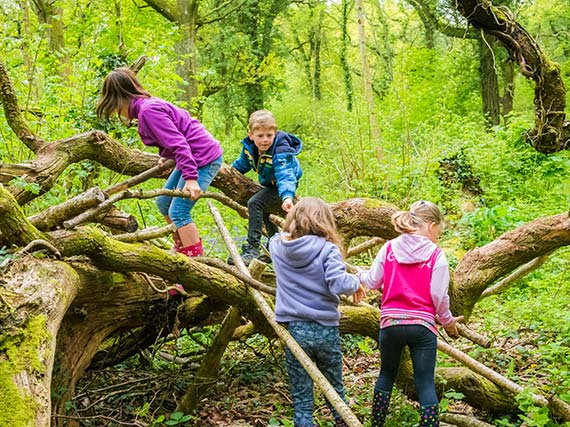 Uncover ancient woodland
Heartwood Forest is made up of four woods - Langley Wood, Pismire Spring, Well and Pudler's Wood, and Round Wood.
In spring, you can enter these ancient woods to discover their carpets of beautiful bluebells.
And in the summer, mature broadleaf trees provide dappled shade for unique plants and wildlife. But please be careful where you tread as any misstep could mean that there are fewer precious bluebells next year.
Explore an orchard in the making
We've been planting a community orchard at Heartwood Forest with fruit trees including apple, pear, cherry plum, medlar and apricot. You can pop in as the seasons pass to see the trees grow and the fruits ripen.
One of the latest additions to Heartwood Forest is the new arboretum which, once fully grown, will be the only one known in the UK to contain all 60 of our native tree species.
Both the orchard and arboretum are a little further away from the main car park but accessible from Sandridge.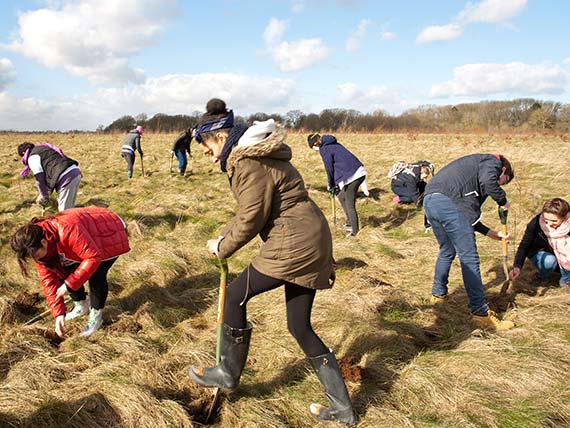 Identify trees with our new Tree ID app
Our free Tree ID app will help you to identify all the UK's native trees and many non-native trees you'll find when out and about in the British countryside.
In a few easy steps, the app will help you identify trees using bark, twigs, buds, leaves, flowers or fruits. You can also browse the the A-Z tree guide which is packed full of clear images and fascinating facts about each species. And you can save your favourite trees and record them on your own map.